Hi! Do you have window blinds in your smart home and do you want to make your shutter blinds smart? This can easily be done with the SwitchBot Blint Tilt. With the SwitchBot Blind tilt, you can make your Venetian blinds smart in minutes! And it works with Home Assistant. Let me show you how to set this up in this product review and Home Assistant tutorial!
⭐ Order the SwitchBot Blind Tilt with a 10% discount here: https://amzn.to/3KbgMcE ⭐
The discount code is XM10H28R and it's valid until April 2nd.
You can use the following link as well for Amazon in the Netherlands:
Visit this affiliate link from SwitchBot to order all your SwitchBot products: https://bit.ly/3ZjT2Yv
Use this discount code: 20JUNKIE for a 20% discount (Valid from March 29th to April 30th )
Order a working BlueTooth dongle for Home Assistant here:
Order the SwitchBot Hub Mini here:
---
⭐⭐⭐ NOTE: ⭐⭐⭐
This article accompanies a YouTube video. I wrote it for people who would rather read than watch a video. In order to keep doing this, I would like to ask you to also check out the video, leave a comment under the video, give the video a thumbs up, and subscribe to my YouTube channel. This means that the video is offered more often to new visitors so that they also stay informed of the latest Home Assistant tutorials.
Thank you for your support!
Ed
Introduction
A couple of months ago, I published this review video that showed some products from SwitchBot. SwitchBot creates a lot of smart home automation products that mainly work using BlueTooth. They just released some new devices, including devices that will support Matter like the Switchbot Hub 2 that they've already sent me. I will test the SwitchBot Hub 2 as well and will release a video about it as soon as I've got Matter working on it. But, this video is about another new device of SwitchBot, which is the SwitchBot Blind Tilt.
With the SwitchBot Blind Tilt, you can make your dumb window blinds smart in minutes. I was surprised by how easy it was to install them on my Venetian blinds.
What's in the box?
The SwitchBot Blind Tilt package contains everything to connect it to your shutter blinds. There are a lot of accessories in the box so that it fits virtually every type of Venetian blind that you can think of. You have the Blind Tilt motor itself that you can stick to your Venetian blinds headrail. Next to that, you get three sizes of adapters to make sure that one of them will fit the size of your wand. There are also two types of mounting bases in the package so that one of them will always fit your type of headrail. The coupling is needed to connect the wand adapter to the Blind Tilt motor and ensures that the wand will turn left or right when you control the blind tilt from a distance. With this cap, you can cover the blind tilt mounting base so that it looks nice.
Switchbot also delivers a long USB-C cable that you can use to charge the blind tilt motor, and they deliver a solar panel as well so that your blind tilt motor is charged automatically during the day. I think that SwitchBot created a very complete solution with their SwitchBot Blind Tilt by adding all these accessories.
Install the SwitchBot Blind Tilt to make your Blinds Smart
Let's install the SwitchBot Blind tilt on our shutter blinds. First, we start by cleaning the headrail using the wet wipe that is provided in the package. This way we ensure that the Blind Tilt holds firmly on our blinds. Once the top rail and wand have been cleaned, we're going to measure the size of our wand using a special paper tape measure that also comes with the package. In my case, it turns out that the size of the adapter that I will have to use is Medium.
In the next step, we are going to stick an alignment card to our headrail, so that it aligns with the wand. Now that this is done, we can stick the Medium adapter to the wand. To mount the blind tilt on the headrail, we need to stick a mounting base on the headrail. There are two different mounting bases in the package and you can stick them to the left or right of the alignment card as needed. I will stick it to the left of the alignment card. Now we can remove the alignment card.
Add the coupling
To make sure that the wand adapter can be turned left or right by the blind tilt motor, we have to connect a coupling to the wand adapter. The coupling has a pair of gears that allow the motor to drive it and it's really easy to connect it to the wand adapter.
Now that the mounting base and coupling are placed, we can connect the Blind Tilt motor itself. And, let's place the cap to make it look nice. Now the last thing that we are going to install is the Solar panel. We can stick it to the window and have to make sure that the cables are placed so that they do not block the blinds.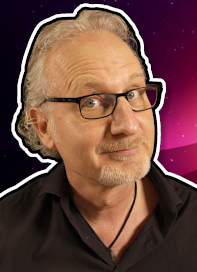 I need your help!
You will be doing me a huge favor if you subscribe to my channel if you haven't already. And, you help me a lot if you also give this video a thumbs up and leave a comment. This way, YouTube will present this video to new people and that will make the channel grow! In the description of the video, you will also find information about how you can sponsor me so that I can continue to make these tutorials for you.
Thank you!
Configure the blind tilt.
The blind tilt is now installed, so we can start configuring it using the SwitchBot App. Installing it is really easy. We just have to search for new BlueTooth devices and make sure that the blind tilt is placed into pairing mode. It is found within a couple of seconds and after it's connected it asks to install a firmware upgrade. After the firmware upgrade is done, we can give the blind tilt a name and have to calibrate the blind tilt.
First, we have to turn the wand so that the blinds are in a fully closed position. Then we have to turn the wand so that the blinds are in a fully opened horizontal position. After that, we turn the wand so that the blinds are in a fully closed up position and we turn the wand again so that it is in a fully opened horizontal position again.
Test the Smart Blinds
Now that we've calibrated the Blind tilt, let's test if it works! As you can see, the app responds very fast and the blinds can be closed and opened using the app.
Install the Blind Tilt into Home Assistant
I use Home Assistant and want to control the blinds using Home Assistant as well. It's really easy to make it work in Home Assistant using the Mushroom Cover card. You do need a USB dongle in your Home Assistant server to make this work. If you do not have such a dongle, please check the description for a link where you can buy a working USB dongle for Home Assistant.
To make the SwitchBot Blind Tilt work in Home Assistant, go to Settings > Devices & Services.
Click Add Integration.
Search for Switchbot.
Home Assistant will ask you to set up your Blind Tilt.
Click Submit.
Select an area and click finish.
Now you can open your Blind Tilt device and start controlling it.
Give your blind tilt a meaningful name.
You can also rename the Blind Tilt device in the Device card, so that it's easier to recognize the correct blind tilt in the devices overview.
Add the Blind Tilt card to Home Assistant
Now let's add the blind tilt to a Home Assistant dashboard.
For this, open one of your dashboards and click on the three dots in the right upper corner.
Click Edit Dashboard.
Click Add Card.
Select the Mushroom Cover Card. If you do not see the Mushroom cover card, you have to install the Mushroom Cards using HACS. Watch this video on how to install HACS in Home Assistant and install Mushroom after that.
Select your Blind Tilt. I've got two blind tilts installed and will show in a minute how you can group them so that you can control them both using one card.
Enable Tilt Control.
Click Save.
I will add my second Blind Tilt as well.
Create a group for your Smart Blinds
I can now control both blind tilts independently from each other, which is great, but I want to control both at the same time as well. For this, I need to create a group.
Go to Settings > Devices and Services.
Go to the Helpers Tab.
Click Create Helper.
Select the group Helper.
Select Cover Group.
Give your group a meaningful name.
Select your blind tilts and click submit.
Click Finish.
Add the group to the Dashboard
Now go back to your dashboard, click on the three dots in the right upper corner, and click Edit Dashboard.
Click Add Card.
Again, select the mushroom cover card.
Select the cover group that you've just created and select the Tilt Control.
Click Save.
Click Done.
We can now control both our blinds at the same time using the third cover card. It responds slower than the official SwitchBot app, but it works well, so you can now also start controlling your Venetian blinds using automations in Home Assistant.
Support for other platforms?
The SwitchBot Blind Tilt supports Alexa, Google, Siri, If This Then That, and Smartthings as well when you connect it to the SwitchBot Hub. I do not use the SwitchBot Hub myself, because I have all my devices connected to Home Assistant. But, if you do not use Home Assistant, you can just connect the SwitchBot Blind Tilt to the Hub to make it works with one of these other systems. The SwitchBot Hub is not included in the Blind Tilt package and can be ordered separately. Check out the links in the description below to see where you can buy it.
I am able to create these videos thanks to these wonderful people over here who are my Patrons. I need your help to keep creating these videos otherwise it will end one day. If these videos are valuable to you, please consider sponsoring me by using Patreon, Ko-Fi, or by joining my channel. The links to these services are in the description below. And do not forget to give this video a thumbs up and subscribe to my channel if you didn't already. I will see you in my next video. Bye Bye!
Keywords:
blinds, home assistant, howto, smart, review
shades, window blinds, shutters, shutter blinds, switchbot, smart home, smarthome, connected home, iot, tutorial, luxaflex, jaloezieën, venetian blinds, ventian blind, product review
smart blinds, blinds automation, home automation, jaloezie