Hi!
This Reolink video doorbell is the video doorbell that we've all been waiting for! It supports almost everything that you could possibly want from a video doorbell. I will show you all the features of the Relink Video doorbell and on top of that, I will show you how you can integrate it perfectly into Home Assistant! Let's do this!
---
⭐⭐⭐ NOTE: ⭐⭐⭐
This article accompanies a YouTube video. I wrote it for people who would rather read than watch a video. In order to keep doing this, I would like to ask you to also check out the video, leave a comment under the video, give the video a thumbs up, and subscribe to my YouTube channel. This means that the video is offered more often to new visitors so that they also stay informed of the latest Home Assistant tutorials.
Thank you for your support!
Ed
Click here to watch the video!
Introduction
Oh my! I have been waiting for this video doorbell for months and now it finally arrived at my doorstep. And I can already say that it was well worth waiting for. For the last couple of years, I used the Ring doorbell and it worked okay-ish. I didn't really like the fact that I needed a cloud account to be able to view recorded videos and the integration into Home Assistant sort of worked but was far from ideal. But now the Reolink video doorbell is here and it totally blows the Ring away. So, goodbye Ring, hello Reolink!
What's in the box?
The Reolink Doorbell Camera comes with a lot of accessories in the box. First of all, we have the doorbell camera itself which looks sturdy and well-designed. I've put an SD card next to it so that you can get an idea of how big it is. Next to that, there is a chime in the package. And look at all the connectivity options! There is an adapter and various connection cables are added to the box too. Also, a wedge is added to make sure that you can mount the doorbell at a certain angle if needed.
Connectivity
The Reolink Video Doorbell comes in two types: the WiFi version or the POE version. I selected the Wifi version myself because that one is more convenient for me. I was pleasantly surprised that the WiFi version has a UTP port as well so you can connect this version using a network cable too. The people at Reolink really thought about everything to make this doorbell as complete as possible. And we're not even there yet…
Storage
Reolink decided to add the option to store your video footage on an SD card, so your videos are all stored locally. Yes! You do not need a cloud subscription to store your video files. That is so awesome! In fact, this doorbell camera functions exactly the same as all other Reolink cameras, so you can store your videos on the SD card, but also on an NVR or NAS. The app supports viewing your recorded footage in a nice timeline. I feel that Reolink is one of the companies that really listens to their users and our preference to store everything locally.
Installation
Installation is super easy. Just connect the power cable and optionally the network cable and plug in the adapter and Chime. You can also choose to connect the doorbell to your existing wiring. The video doorbell will lead you through the installation process using spoken instructions on the doorbell. You can control the doorbell using the Reolink App and it supports everything you would expect from a video doorbell. It sends a message to your phone when someone presses the button on the doorbell. It also sends a message if motion is detected. Setting the detection zone is very sophisticated. You can freely draw areas on the screen that should not trigger the alert. And, on top of that, you can even sound an alarm siren on the doorbell itself when motion is detected or by pressing a button in the app to scare away unwanted visitors like your mother-in-law.
There are two options to mount the doorbell on your doorpost. You can mount it straight on the doorpost, or you can use the included wedge to mount it at an angle. I'm not entirely fond of the sturdiness of the way the doorbell is mounted. It seems that you can pull it off using some force, but then again, you can remove every doorbell if you apply some force to it.
Video Quality
The video quality is very good! The maximum resolution is 2560 pixels by 1920 pixels at a frame rate of 20 frames per second. The image is crisp and bright in the evening as well. And you can choose to view the camera in various resolutions to get the most fluent experience. I like the view range as well, it's about the same as the view range of my Ring doorbell and it covers my whole front yard.
Speed
When someone pushes the doorbell button, it responds almost immediately on the chime and app, so that you can talk to the visitor through the app instantly. This is a big plus compared to my old Ring doorbell where it took ages before I could respond through the app.
More options
This doorbell has so many options and it's almost impossible to go over all of them. In short, it has the following extras on top of what I already talked about:
Take snapshots manually
Record videos manually
Loads of tweaking possibilities for the video image
Day and night mode
Autoreply voice messages
Configurable button LED
Configurable detection zone and settings
Possibility to receive e-mail notifications
Possibility to upload images through FTP
Record time-lapses
Share camera access with your family.
Accessing the footage using RTSP and ONVIF
Oh boy, I sound like a tell-sell advertisement, but I am truly very enthusiastic about this doorbell! And the best is yet to come!
The Chime
Configuring the chime that comes with the doorbell is really straightforward. You only have to plug it into a power socket in the wall and it connects immediately to the doorbell. If it doesn't connect immediately, you can pair it manually also. It comes with a couple of doorbell sounds and you can change the volume of the chime with a button on the chime itself. Unfortunately, you cannot upload your own doorbell sounds to the chime at this moment.
Home Assistant
And now the best part of this video doorbell! We can connect it to Home Assistant, and make sure that it sends images to our phones, sound a chime sound on our Smart Speakers and show the camera on our dashboard.
To make the camera work with Home Assistant we need to configure the doorbell camera first like so:
Connect to the IP address of the camera using your browser
Log in to the user interface of the camera where you can configure and control the camera.
Click the cog wheel
Go to Network
Click Advanced
Within Port Settings click Set Up
and enable all the ports.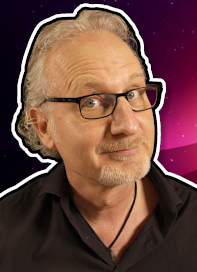 I need your help!
You will be doing me a huge favor if you subscribe to my channel if you haven't already. And, you help me a lot if you also give this video a thumbs up and leave a comment. This way, YouTube will present this video to new people and that will make the channel grow! In the description of the video, you will also find information about how you can sponsor me so that I can continue to make these tutorials for you.
Thank you!
Automation: Play a doorbell sound through your smart speakers
First, let's set up an automation in Home Assistant that plays a doorbell sound through your smart Speakers.
We will connect to the Reolink Video Doorbell using the default generic camera integration in Home Assistant later, but using only that integration, we cannot detect if someone pushes the doorbell button. There is no official integration for Reolink yet in Home Assistant, but there is a HACS integration that works really well and supports detecting that the doorbell button is pushed. Let's install this first:
Go to HACS,
Go to Integrations
Click on the three dots in the right upper corner
Click Custom Repositories
Add the following repository: https://github.com/JimStar/reolink_cctv
Select Integration at Category
Click Add and close this window
Now search for Reolink and install the Reolink IP NVR/cameras integration
Reboot Home Assistant and don't forget to clear your browser cache
Now go to Settings
Go to devices and Service and click Add integration
Search for Reolink and click on Reolink IP NVR/camera
Enter the username, password and ip-address of the camera
and add the camera.
Copy the MP3 file
To play a doorbell sound using Home Assistant, you need to copy an mp3 file to the www folder in Home Assistant. One easy way to do this is to use Studio Code Server. To install Studio Code Server, Go to Settings, Add-ons, Click on Add-On Store and search for Studio Code Server. Click install to install Studio Code Server. After installing Studio Code Server, turn all the toggles on and click on Start.
If you open Studio Code Server, you'll see all the files on your Home Assistant server. Create a folder www using the new folder icon in Studio Code Server. Now copy the mp3 file of your choice to the www folder. You can find the file that I use in the download link in the description below this video.
<show how to copy the file to the www folder>
Now the mp3 file is in place, we are going to create the automation that plays this mp3 file through our smart speaker when someone presses the doorbell button.
Go to Settings.
Go to Automations and Scenes.
Click Create Automation.
Click Start with an empty automation.
At trigger, click Add Trigger.
Select Device.
And the device is our Reolink Video Doorbell.
And the trigger is Reolink Video Doorbell Visitor Turned On.
Now go to Actions.
Click Add Action.
Click Call Service.
Select the service media player set volume.
Select your media player at entity. In my case it's Nest Mini Office.
And set the volume level to 0,5.
Clcik Add Action.
Click Call Service.
At Service select Media Player Play Media.
At Target select your speaker.
And the content ID points to the media file on your Home Assistant server, and as you can see it points to /local and /local is the same as /www on your server.
Click Enqueue.
Click Play Now and clear queue.
And click Save.
Give your automation a meaningful name.
Reolink: Ring Doorbell.
Save.
Now the doorbell sound will ring through your Smart Speaker as soon as somebody presses the button on your Reolink Doorbell.
By the way, you can also download the code that I created for this video through the download link in the description below. It's the easiest way to get this to work. You do not have to type the code from the screen and will save you time and frustration. You might as well download it first so that you can follow along in this tutorial. Next to that, you sponsor me so that I can keep creating these videos for you.
Automation: Send a message with a video doorbell snapshot to your phone
The doorbell is now audible through our Smart speaker. Let's add the option that a message will be sent to your phone together with a snapshot of the video doorbell.
To implement this, we first have to install the Generic Camera Integration in Home Assistant.
Go to Settings->Devices&Services and click Add integration
Search for Generic
Select Generic Camera
Enter the following URL in the still image: http://192.168.68.169/cgi-bin/api.cgi?cmd=Snap&channel=0&rs=wuuPhkmUCeI9WG7A&user=admin&password=Subscribe!
This points to the IP address of your camera and uses the username and password of your camera. The code that you see in the rs= part of the URL can be any combination of characters and numbers
Enter the following URL in the stream source URL: rtsp://admin:Subscribe!@192.168.68.169:554/h264Preview_01_main
Again, the username, password, and IP address of the camera are present within this URL.
Select TCP as the transport protocol and set authentication to basic
To be sure, enter the username and password again in the username and password fields
Click Submit
Now click on the entity, click on the doorbell and rename the entity_id if you wish.
Update the entity.
Go to the automation that we've just created.
Click Add action.
Select Call Service, and at service select Notify, and select your phone. In my case it's iphone_x_ed.
At message we're going to say: There is someone at the front door.
Title is: Doorbell rings.
And at Data we're going to paste some YAML code.
And what you see here is that we're pointing to an image which is the snapshot image of the camera.
Then the entity id is the camera.reolink_video_doorbell which we just created using the generic camera integration.
The we have actions, and this is actually an actionable notification.
The title is: Open Cameras, and the uri points to one of my dashboards.
Click Save.
And now, when the doorbell rings, a message will be sent to our phone with a snapshot of the camera.
Dashboard
We can show the doorbell using the Reolink integration from HACS, but if we use the default generic camera integration in Home Assistant, we can even show the live stream on our Dashboard, so let's do that!
Go to your Dashboard.
Click on the three dots in the right upper corner, and click Edit Dashboard.
Click Add Card.
Select the Picture Entity Card.
And at entity select your Reolink Video Doorbell.
Give it a name.
And at image path enter the image path for the snapshot.
At camera entity, select again the Reolink Video Doorbell.
Set your camera view to live, and click on save.
Click Done.
We've now connected our Reolink Video Doorbell to Home Assistant which is great. With This doorbell, you have a completely local solution for your doorbell camera and it responds super fast! It's even possible to automatically show the camera full screen on a tablet, but for the sake of the length of this video, I will explain that in another video.
Wrap up
I think the Reolink Video Doorbell is awesome and delivers a lot of value for your money. The current price for the WiFi version is about 130 dollars or euros. The POE version is 10 dollars or euros cheaper. I only miss the possibility to upload my own chime audio files to the chime. And it does not have the possibility to connect it to an existing chime that you may already have in your house. But that last issue is not really an issue for me because I did not use my old chime anymore anyway.
The only annoying thing that I could find is that I cannot change the volume of the doorbell ding on the doorbell itself. It's quite loud and I would like to be able to set the volume lower. For some reason, I couldn't find that in the settings. It would be nice if that can be added in the future.
Conclusion
All in all, I believe the Reolink Video Doorbell is the video doorbell that we've all been waiting for. Local control and the possibility to integrate it smoothly into Home Assistant made me replace my Ring doorbell immediately. I'd say, don't hesitate and try this doorbell yourself. I've added links where you can buy this Reolink Video Doorbell in the description of this video.
I want to thank everyone who has supported me in making these videos and tutorials so far. I could never have done this without you. Thank you! You can support me through Patreon, Ko-Fi, or by joining my channel. If you also want to support me, look in the description of this video for the links. With that, you make it possible that I can continue to make these videos for you.
Oh, don't forget to give this video a thumbs up, subscribe to my channel, and hit the notification bell.
I will see you soon!
Bye bye!